Solar–Active Energy Storage Devices
A solid state, self-contained, powerful, and expansive solar-active energy storage devices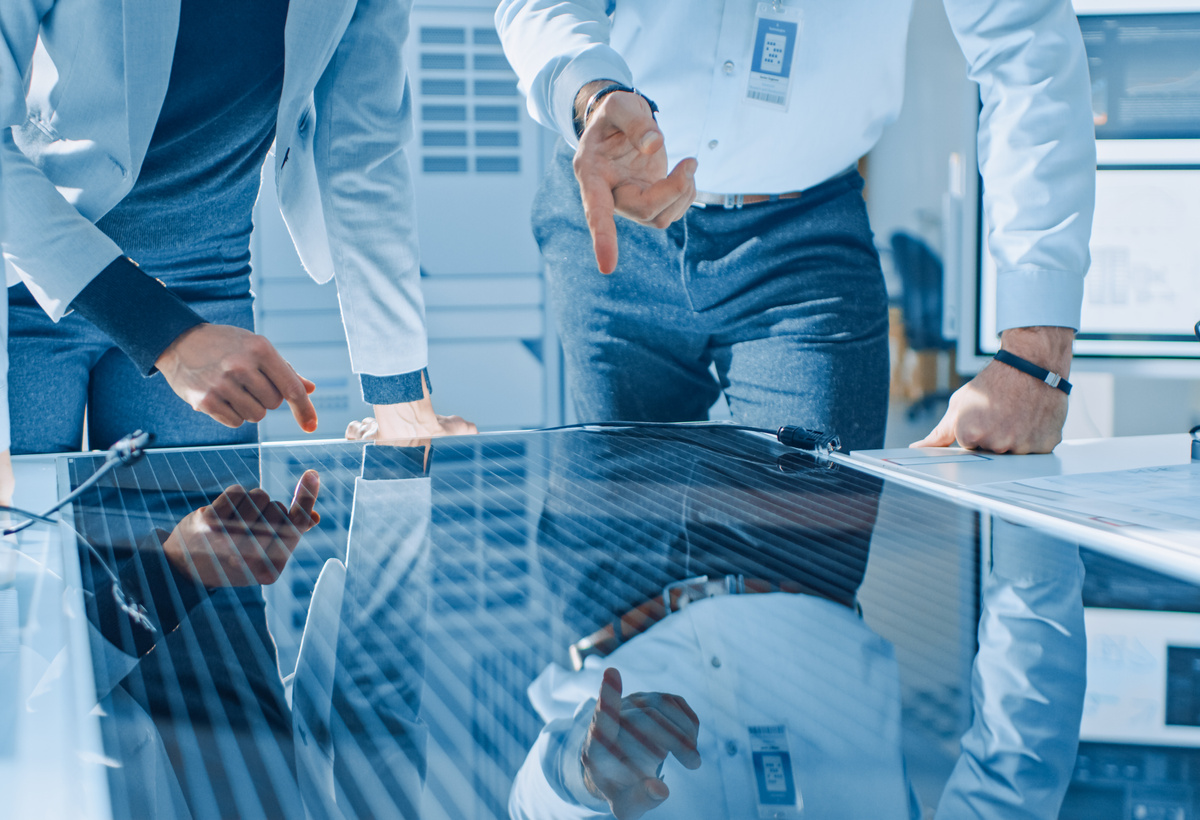 Background
The increasing trend of ubiquitous interconnection, automation, and miniaturization of sensors and other electronic devices—often referred as the Internet of Things (IoT)—pushes for the development of reliable energy systems that can cut down the environmental impact and economic costs associated with traditional architectures based on long power lines and periodic battery charging/replacement. Traditional energy storage capacitors are bulky in size and have many other limitations such as design complexity. There's a need to design new solar-active energy storage devices that offer space saving advantages over traditional capacitors and the very complex solar cell/battery devices.
Technology Overview
The proposed technology is based on the coupling of sunlight harvesting and energy storage in one device with simple design, packaging, and use. It depends on the optimized design of a 3-electrode device, where the first electrode (top layer) is made of a photoactive material deposited on a transparent substrate. The transparent layer will enable the light to go through and excite the photoactive material to generate charge carriers and be transferred and stored in the other two electrodes (supercapacitor).
Benefits
The solar-active energy storage devices are designed to be solid state, self-contained, powerful, and expansive offering space saving advantages over traditional capacitor energy storage technologies and the very complex solar cell/battery devices.
Applications
The device has many advantages of extending the range of communication, especially for cellular and Wi-Fi based IoT devices, which will enable users to offer better, smaller products with new capabilities, which further distinguishes their offering in the marketplace.
Patents
Provisional Application filed on 20/12/2022, Application No. 63/433898
Seeking
Commercial partner
Development partner
Licensing
University spin out
Seeking investment