Anti-HCV Selective High Affinity Ligands to Block HCV E2-CD81 Interaction
New compounds that block Hepatitis C virus from entering the cell and possibly reduce the potential inflammation and other pathologies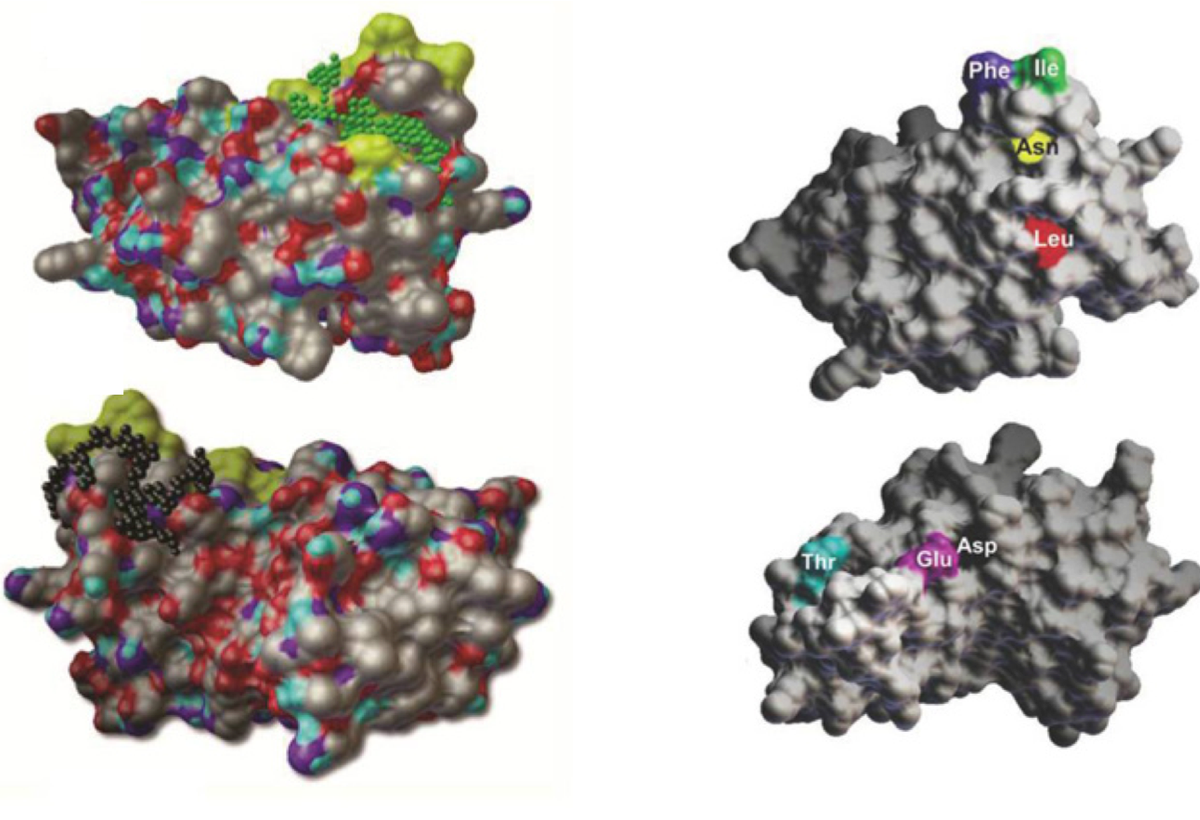 Background
Approximately 3% of the world's population has been infected with Hepatitis C virus (HCV) and that more than 170 million of these individuals are at risk for developing liver cirrhosis or cancer.
There are no vaccines for HCV and the newly developed direct acting antivirals, are costly and have side effects.
The standard HCV treatment, a combination of interferon and ribavirin has recently been changed due to the introduction of several FDA-approved direct acting antivirals. Using combination therapies by combining ribavirin, interferon with one of the newly released protease inhibitor Simeprevir, or RNA polymerase inhibitor Sofsobuvir may result in higher cure rates and shorter treatement duration from 12 to 3 months. However, their current prices (~$60,000per 12 week regimen) and predicted resistance development, warrant the search for more affordable effective alternatives.
Technology Overview
HCV E2 glycoprotein is required for HCV entry into host cells. It binds to CD81, a receptor protein that belongs to the tetraspanin family and plays a critical role in viral invasion. CD81 has become an important target for drug development because of its interaction with HCV E2. In addition to this interaction, it induces a stimulatory signal in T-cells that leads to the production of the pro-inflammatory cytokine interferon γ, causing the T-cell mediated liver inflammation that contributes to liver damage. CD81's participation in viral cell invasion and contribution to liver damage make it an important target for new anti-HCV therapies.
Generating high affinity ligands against HCV provides a solution to this public health burden. These compounds bind to cell surface receptor CD81 and either; physically block HCV binding to cells displaying CD81 (liver & blood cells), or modify the structure of the binding site, (specifically the E2 binding surface on HCV) thus preventing HCV attachment and subsequent entry into the host cells.
Using "AutoDock", an automated docking tool, a set of 36 ligands were discovered where 72% (26 out of 36) were revealed to bind to CD81 through binding assays. Linking together two or three of these ligands generated small molecules called selective high affinity ligands (SHALs) that exhibit very high affinities to their targets.
These compounds and their analogs block Hepatitis C virus from entering the cell and possibly reduce the potential inflammation and other pathologies associated with HCV infections (e.g. liver cirrhosis and hepatocellular carcinoma (HCC) (
 and 
).
Further Details
Al Olaby RR, Cocquerel L, Zemla A, Saas L, Dubuisson J, Vielmetter J, Marcotrigiano J, Khan AG, Catalan FV, Perryman AL, Freundlich JS, Forli S, Levy S, Balhorn R, Azzazy HM. (2014) Identification of a Novel Drug Lead That Inhibits HCV Infection and Cell-to-Cell Transmission by Targeting the HCV E2 Glycoprotein.PLoS One. 2014 Oct 30;9(10):e111333. doi:10.1371/journal.pone.0111333. eCollection 2014.
Benefits
Highly specific ligands prevent HCV entry and cell to cell transmission in a genotype-independent manner, making them more effective than standard treatments with less side effects.
Four of the ligand analogues that were able to inhibit HCV entry into cultured liver cells are already FDA approved compounds (used for treatment of depression and other neurological disorders).
Additional new compounds have also been discovered which block entry of different species of malaria parasites into cultured liver cells.
Applications
High affinity ligands were discovered that target the liver cell surface receptor (CD81) and the HCV E2 binding site and prevent subsequent HCV binding and entry. These ligands can be used as an effective treatment for individuals infected with HCV. Two or three different ligands can be linked to develop selective high affinity ligands (SHALs) which would result in greater inhibition of viral binding and entry into liver cells.
Opportunity
Available for exclusive and non-exclusive licensing
Exclusive/non-exclusive evaluation for defined period (set up for options).
Collaborative/supportive research
Patents
US Non-Provisional, Application Number: US15/357,760
IP Status
Patent application submitted