Nanoparticles Made From Mango Fruit Waste with Antibacterial and Antioxidant Properties
Beneficial use of mango fruit wastes for the preparation of nanoparticles with enhanced properties.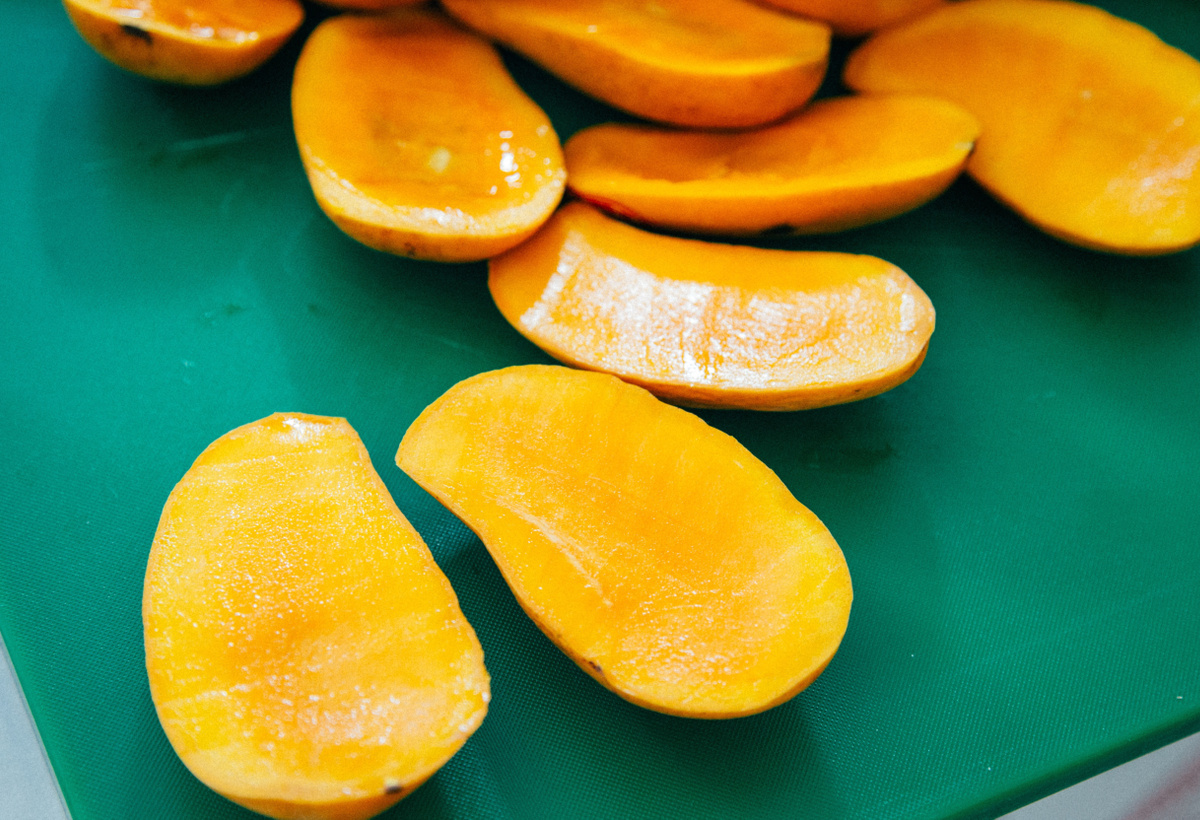 Background
The emergence of many resistant bacteria causing serious bacterial infections has spread the threat of infectious diseases. Several pathogens have been reported as resistant strains to antibiotics in developing countries such as Shigella dysentery, Enterotoxigenic Escherichia coli, Mycobacterium tuberculosis, Salmonella typhi and non-typhoidal Salmonella. This is related to the gross abuse of antibiotics in developing countries. These threats have increased alertness to discover new antimicrobials from natural alternatives that will counterfeit the chemical diversity of chemical medications. Egypt as well as many developing countries, are facing environmental and sanitary problems because of the incomplete food waste management. However, this waste has vast economic potential, yet can be considered a pollutant if not well utilized. New trends have shown food waste products can act as natural antimicrobials, prebiotics and antioxidants to name a few of their potential benefits.
Technology Overview
A novel method for the conversion of Mango fruit waste peel (MPE) and mango seed kernel (MSKE) into polymeric nanoparticles (NPs) using PLGA as an FDA approved, biodegradable and biocompatible polymer. Drug and active ingredients encapsulation into nanoparticles provides benefits of enhanced bio-distribution, masking drug's bad odor and taste, enhanced membrane absorption as well as drug targeting for specific tissues and prolonged release of therapeutic ingredients.
This method provides a beneficial use of mango fruit wastes for the preparation of Food waste/PLGA NPs (NPs entrapping FW extracts) with enhanced properties, which can then be used as a natural antibacterial and antioxidant agent with high biocompatibility and lesser side effects. Spherical loaded PLGA NPs with a size range of 40-180nm were synthesized and reached entrapment efficiency of 86.4%. In-vitro release profile of NPs showed initial burst effect for the first few hours, followed by balanced release of MSKE from PLGA matrix. MSKE-loaded PLGA NPs showed enhanced & sustained antioxidant activity reaching 97.52% DPPH scavenging activity after 48hrs. Both pure MSKE and MSKE-loaded PLGA nanoparticles showed inhibitory effect on growth of Escherichia coli and Staphylococcus aureus bacterial strains, though a lower concentration from MSKE/PLGA NPs were needed to reach the same inhibitory effect of pure MSKE in both strains. Utilization of food wastes by-products by this advanced new technology will have a great impact on the economical level in developing countries as well as in their environmental level, by reducing pollutants.
Benefits
Utilization of food wastes by-products in biomedical applications
Reducing pollutants
Enhance bioavailability of Mango fruit wastes; by counterfeiting their hydrophobic nature
Sustained release profile (for about 48 hrs)
Enhancement of antioxidant activity
Enhancement of antibacterial activity against both Gram positive and Gram negative bacteria
Applications
Nanoparticles made from mango fruit waste with numerous applications including:
Broad spectrum natural antibiotic
Long acting antioxidant
Food supplements
Nutraceuticals
Cosmetics and toiletry formulations
Patents
Non-provisional application in Egypt, application no. 1694/2020
Seeking
Development partner
Commercial partner
Licensing
University spin out
Seeking investment