Aroma-loaded Microcapsules with Antibacterial Activity for Eco-friendly Textile Application
Microcapsules with fragrant and antibacterial properties for application onto textile substrates using eco-friendly materials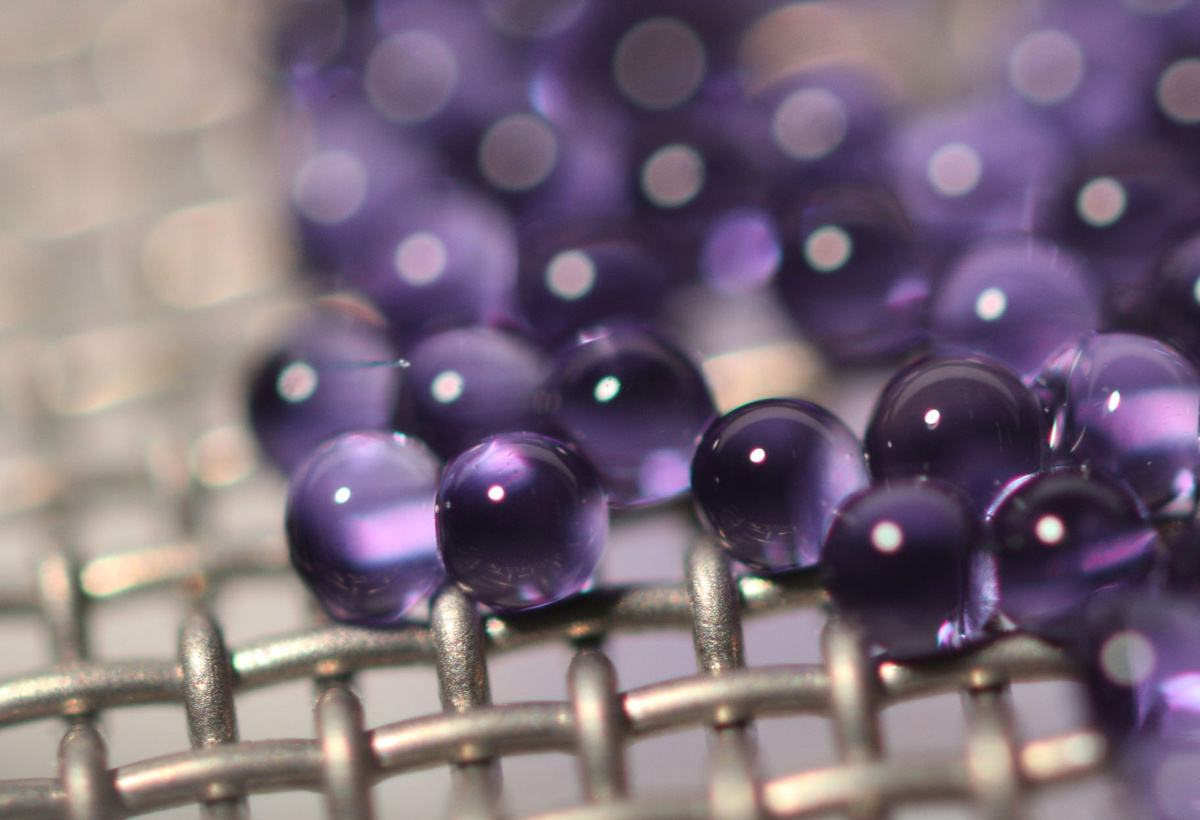 Background
The hydrophilicity and porosity of natural fabrics (e.g. cotton) make them highly susceptible to microorganism adhesion and growth, resulting in unpleasant odors, disease transmission and allergic responses.
Most of the commercially available microcapsules that are intended for textile applications are made of melamine-formaldehyde, urea-formaldehyde or phenol-formaldehyde resins. These materials represent a serious threat for the environment and human health. This is due to the non-recyclable thermosetting polymers, and due to the carcinogenicity and toxicity of the formaldehyde used. Thus, the replacement of such resins with safe and environmentally benign materials has become extremely important.
This invention aims to overcome the serious threat, for both human health and environment, brought by the majority of commercially available textile applicable microcapsules (e.g. formaldehyde-based materials), in addition to having unique aroma and antibacterial properties.
Technology Overview
Microcapsules with fragrant and antibacterial properties for application onto textile substrates using eco-friendly materials. The microcapsules were obtained using the complex coacervation method from two different materials, gum Arabic and chitosan. limonene and vanillin were used as core active ingredients, while tannic acid was used as the hardening agent and citric acid was used for grafting onto cotton textiles. These unique microcapsules release the vanillin and limonene in a controlled release profile and show sustained antibacterial activity (
 and 
).
Stage of Development
Grafting of the produced microcapsules onto cotton fabrics through chemical esterification with citric acid was confirmed by SEM and ATR-FTIR spectroscopy.
Standard antibacterial assays conducted on both microcapsules and the impregnated cotton fabrics have shown a sustained antibacterial activity.
Publications
Asma Sharkawy, I. P. Fernandes, M. F. Barreiro, Alirio E. Rodrigues, and Tamer Shoeib (2017) "Aroma-Loaded Microcapsules with Antibacterial Activity for Eco- Friendly Textile Application: Synthesis, Characterization, Release, and Green Grafting" Ind. Eng. Chem. Res. 2017, 56, 5516−5526
Benefits
High encapsulation efficiency
Does not use carcinogenic and toxic materials for encapsulation
Green and biodegradable
The microcapsules are formulated of GRAS materials, and thus they can be safely used in food products and cosmetics (not just textile applications); to impart aroma properties and enhance the shelf-life of these products.
Applications
The treated cotton fabrics can be used in the healthcare sector (e.g., as patients and surgical uniforms, lab coats, hospital bed sheets and towels) to replace the conventional fabrics to guard against nosocomial infections. The produced microcapsules can be also incorporated into sanitary pads, diapers, wound bandages and grafted onto Sports and Athletic Apparel.
Opportunity
Available for exclusive and non-exclusive licensing
Exclusive/non-exclusive evaluation for defined period (set up for options).
Collaborative/supportive research
Patents
Non-provisional application filed on 23/09/2019. Application number 16/496574
Seeking
Licensing
Commercial partner